Oh my, I'm so happy! Today, I received a delivery from my international Secret Pal! The packet was again filled with marvellous things: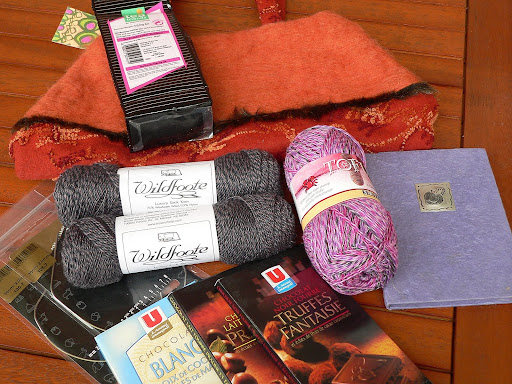 There are two balls of beautiful and soft Wildfoote sock yarn, grey with hints of light pink in it (doesn't show in the picture). One ball of Tofutsies sock yarn, so thin and soft. Both of these yarns are new to me.
There are two Addi circulars of 30 cm / 2 mm for sock knitting.
The lilac book is a notebook with handmade (?) paper and a metal tag on the cover.

As to the goodies, there is chocolate, a lot of chocolate, in three different sorts of it, and some Earl Grey tea which smells sooo delicious.
And finally, there is a beautiful embellished felt bag from Surkana! It is so lovely and it deserves a picture of its own: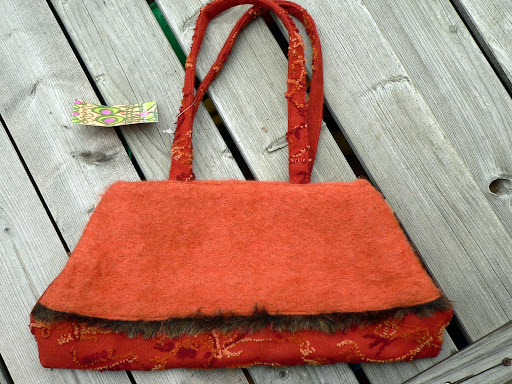 Thank you, my dear SP! You are the best!